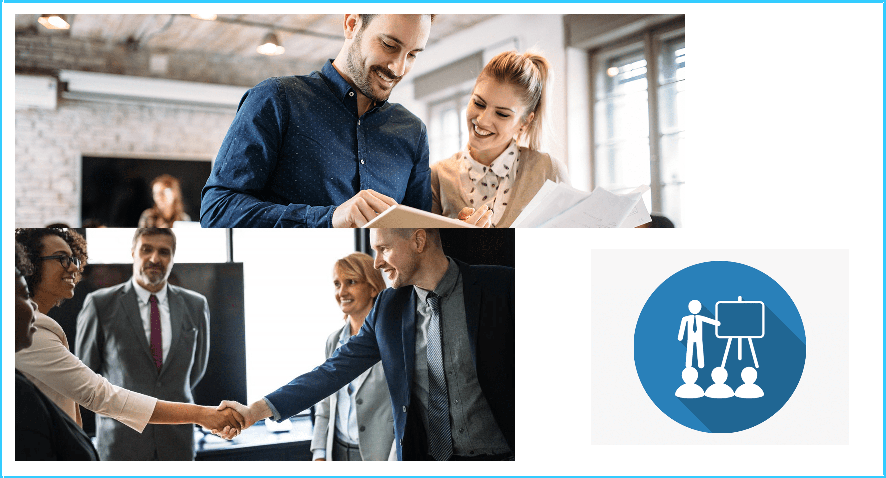 A traineeship is a skills development program that includes a work placement. It can last from 6 weeks up to 1 year (although most will last for less than 6 months). We can help you achieve the relevant qualifications to help you get the skills and knowledge and prepare you for your chosen job/apprenticeship or further help in jobs.
What Traineeships are available?
Customer Service.
ICT.
Business Administration.
Depending on where you are located, living and area the gov.uk website has many options available with the help of out/in house business local, big and small all to help develop your skills in your chosen sectors.
This is the principal activity or core purpose of a student's program and it will usually be the component that has the largest number of planned hours.
The core aim for most students will be either:
One or more substantial academic, applied or technical qualification which prepare the student for further education or employment.
Or:
A substantial work placement to prepare the student for an apprenticeship or other employment. The core aim must be agreed between the student and the education provider.
It will generally remain unchanged during the year, although exceptions may be made were, for example, a student:
Finds they have made the wrong program choice and transfers to an alternative program.
Transfers to a traineeship after an initial period of vocational training or employability support.
The remainder of the study program should complement the core aim.
What a Traineeship includes
From the training provider you get:
Training to prepare you for work, including CV writing and what to expect in the workplace.
Support to improve your English, Maths and digital skills if you need to.
Sector focused vocational learning to help prepare you for your apprenticeship or job and recognition of your learning.
From the training provider you get:
A high-quality work placement of at least 70 hours per month.
An interview for an apprenticeship or job if available, or an exit interview with written feedback.
You may get:
Expenses for transport and meals from your employer.
Financial support for travel, childcare or a disability from your training provider.
Support from your local Job centre Plus if you are eligible for work benefits.
Support the national effort to reduce the potential impact of the pandemic on youth employment.
Help existing staff develop their mentoring and management skills by supporting Trainees.
Access a £1,000 government grant for up to a maximum of 10 trainees.
Cost effective recruitment, you may wish to offer permanent employment to your Trainee and you can see how they will fit into your organization in advance.
Use the Traineeships model to develop a recruitment pipeline, saving on advertisement and agency fees.
Support progression opportunities onto an Apprenticeship program.
A traineeship is a training program and isn't a job. Employers are not required to pay you for the work placement, but they can support you with expenses such as transport and meals. If you are eligible, you can maintain your entitlement to benefits whilst on a traineeship as necessary. Along with recognition of your learning, there will be support to link you with job opportunities. Work placements are often an integral part of student's qualification hours and will be undertaken in a workplace that is relevant to their course, to build on their employability skills in a practical setting. Work placements can also form a part of the student's non-qualification hours and can be related to the course they are studying towards and/or help them gain experience to progress onto their chosen career path.
Entry Requirements
You can apply for a traineeship if you're:
Eligible to work in England.
Have little or no work experience but are motivated to work.
Aged 16 to 24 or 25 with an EHC plan and qualified up to level 3.
You need to be eligible to work in the UK.
You need to be unemployed and have little or no work experience.
Applicants must be aged between 16-24.
Applicants must be motivated to work.
Have no qualifications above GCSE level (or equivalent).